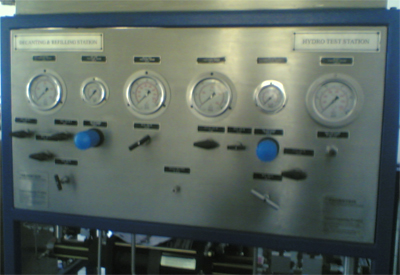 Helium Charging & Decanting Systems

» The Helium Charging test unit consists of SS Enclosure, fitted with high pressure Gas Booster, designed with a control panel including all measuring & control instruments likely gauges, valves, regulators etc. Industrial Helium Cylinders are used to charge high pressure cylinders using air driven gas booster.

Decanting operation is done to vent out remaining helium gas from cylinder before hydro testing is done to an empty cylinder using the same Gas Booster.